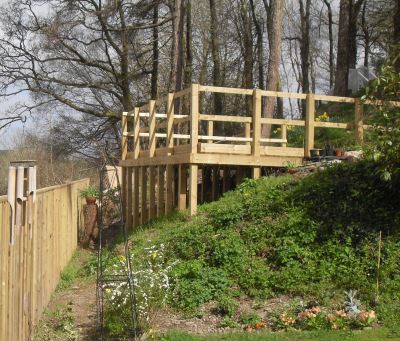 Decking
Decking comes in all shapes and sizes but needs to be in proportion with your garden and house to make the best of the outdoor living space.

At West Wales Panels we can help you design your decking, and then we will construct the decking with our own manufactured boards. We can add steps or ramps, fencing, and gates.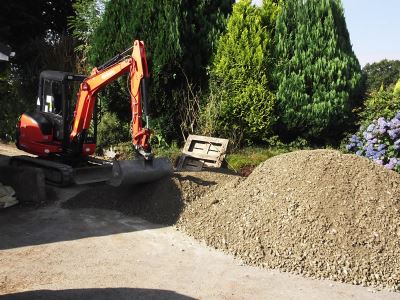 General Landscaping
Have you had dreams of how your garden should look? Maybe it's something as simple as adding some raised beds or something a bit bigger like building a pond. Or maybe your track needs maintaining or need a new driveway.

We also have many years experience of in clearing land and in field drainage.

We are happy to discuss your ideas and give you a quote.
Call West Wales Panels and Groundworks on 07792 442 686 to discuss your needs.